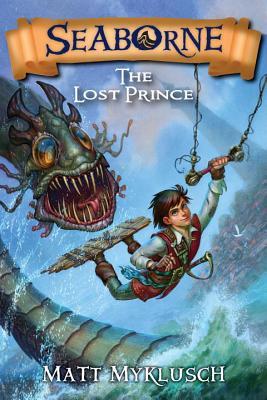 Fans of "Pirates of the Caribbean," here is a new series for you.Teenager Dean Seaborne works as a spy for the pirate king of the Caribbean, One-Eyed Jack. It is Dean's job to infiltrate the crew of any ship the pirate king plans to attack and find a way to sabotage the ship or betray its weaknesses to Jack. But when an assignment leaves him adrift on the ocean, he is rescued by a mysterious crew and winds up sailing into the Bermuda Triangle.
Plenty of pirates, seafaring adventure, a lost prince, spies, sea serpents, dangerous rites of manhood, the Bermuda Triangle, death-defying feats on a sailboard, even a bit of a romantic interest, what more could you want? The action is fast-paced and as full of stunts as any Hollywood action film. Dean and the other characters are nicely fleshed out with their unique strengths, weaknesses, and loyalties. And the setting is everything a swashbuckling tale could need - grimy pirate towns, tropical islands, and fast ships cutting through the waves.
A gripping adventure that leaves you ready for the next book. I read an e-book provided by the publisher through NetGalley.