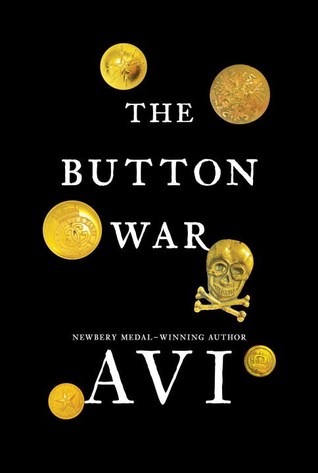 The latest historical fiction from Avi takes place in a small village in Poland during the early twentieth century. Patryk and the other boys his age attend school, work with their families, and play in the woods nearby. They are familiar with the Russian soldiers barracked in the village and many of their neighbors don't even know the names of the nearest large cities, because they have never traveled anywhere. When one of the boys begins a competition to collect the best buttons from the soldiers, Patryk knows that it is wrong, but feels he needs to win the dare to prevent the other boy from getting the upper hand. As the balance of power shifts back and forth between the Russians and the Germans, the villager are caught squarely in the middle and things spin out of control in the game and the village.
As usual, Avi mixes the setting, both geographical and historical, with the social and personal interactions of the characters. The seemingly small distinctions between the boys play into the story, creating tension and ratcheting up the competition between them, while the affairs of the outside world trickle down to their small corner of the world. This is a tale that touches on the impact of war on civilian life, the foolish choices made during adolescence, and what to depend on when all else changes.
Recommended for middle grade readers interested in historical fiction, fans of Avi, and for upper elementary classes studying World War I. I received a copy from the publisher for review purposes.