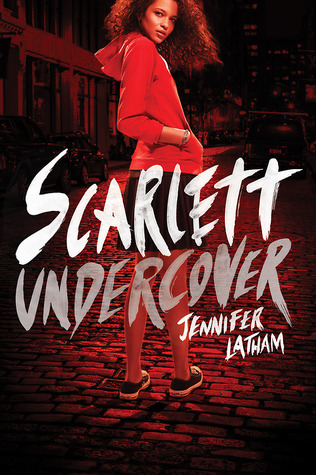 This is a great story for readers who enjoy a good mystery and like the idea of a young, female detective. This is not one of your mother's Nancy Drew stories. Scarlett is an early high school graduate who has started her own detective agency. Her backstory (which really needs to be its own book, soon), has the police detective who investigated her father's murder take her under his wing and teach her surveillance and other skills. He also signs her up for Muay Thai martial arts lessons. Scarlett, or Lettie, takes a case looking into the suicide of a local teen. Her client is Gemma, the younger sister of one of the dead boy's friends. Lettie thinks she will just be providing Gemma with some closure, but stumbles upon a dangerous secret that has been guarded for thousands of years and a cult of followers that will kill to get the treasure the secret protects.
Filled with ancient legends, the mystique of King Solomon, cults, assassins, tattoos, mysterious philanthropists, blackmail, and basic detective work, this is a story with a resourceful protagonist that will leave readers eager for more of her adventures. And with all the discussion lately about needing more diversity in books for young readers, it doesn't hurt that Scarlett is a Muslim teen, albeit one who follows contemporary American habits rather than the traditional customs that her sister Reem does. Altogether a good, fast-paced, mystery with interesting characters and unique plot twists.
I read an e-book provided by the publisher through NetGalley.