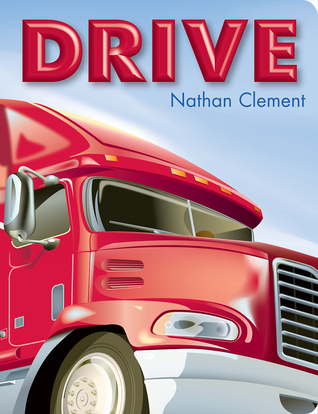 Books featuring vehicles of any kind are always popular in my library, and some kids prefer big trucks over cars and motorcycles. This board book takes readers through a day as a truck driver leaves home and hits the road. The driver's child narrates the story, talking about Daddy driving carefully, stopping for lunch, and finally coming back home.
There are only a few words for each double-spread illustration and the pictures themselves have just enough detail to keep them interesting without being overly fussy. This is a book that shows a parent leaving for work, but returning home in the evening - a topic that fascinates preschoolers who are still trying to make sense of daily routines and object permanence.
Great for truck enthusiasts and kids whose parents drive for a living, whether it is a big rig, a UPS or FedEx van, etc.
I received a copy from the publisher for review purposes.