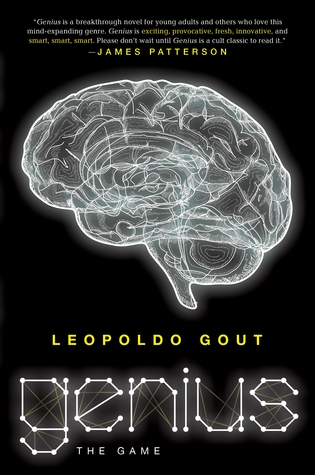 The world is growing smaller. Everything and everyone is connected. All those who are marginalized and disenfranchised can now find a voice. Ever hear any of those things? But there are still so many living in countries with limited resources, or living on borrowed time in wealthier countries, or living within the narrow confines of social expectations and cultural roles. A few of those young people are the key players (pun intended), in
Genius: The Game.
Rex Huerta is the son of illegal aliens living in the U.S. and is a massively talented programmer. Tunde is an engineering/repurposing genius whose African village has been threatened by a ruthless warlord. Painted Wolf is an activist from China who specializes in getting proof of corruption and illegal activities. All three wind up in a competition set up by a young multi-millionaire and prodigy, Kiran Biswas. Along with all the other contestants, these friends are brought to the Boston Collective to participate in "The Game." What the other young players don't realize is that the three members of The Lodge are all there for their own reasons. And the closer they get to the final competition, the more complicated and dangerous everything becomes.
If you enjoy conspiracy theories, international intrigues, lots of geek details like - diagrams of solar collector arrays, hardwired Hercules beetles, and spy cams hidden in sunglasses, then you should like this series. Each of the main characters has a mission (finding Rex's brother Teo, saving Tunde's village, and Wolf uncovering secrets while protecting her parents) and we are all along for the ride as they travel from their homes toward Boston and their destinies.
I read an ebook provided by the publisher through NetGalley.