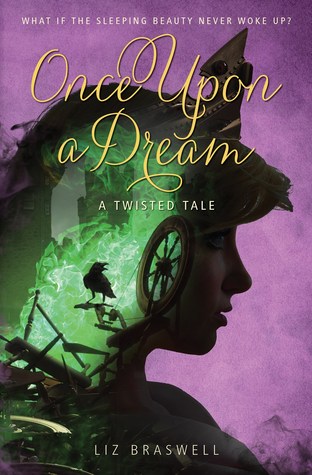 A castle is surrounded by thorns, keeping the rest of the world out. A princess is inside the walls, but she has been saved from a terrible fate by the good fairy Maleficent. Wait, what? Your mental brakes are probably screeching to a halt right about now. Sure, sure, this is a twisted tale, you get that. But you weren't expecting it to be that twisted. Suppose I told you that when the handsome prince defeated the dragon, scaled the walls, and finally kissed the princess - she didn't wake up? Instead, the prince was placed in a magical sleep, too. Now everyone in the castle is trapped in a dream, Aurora's dream. You will have to travel through the dreamworld with her to discover if she can save herself and the others before it is too late.
This story will keep you guessing for several reasons. First, it's a twisted tale, and you can't expect it to follow the plot of the original story. Second, the princess seems to have two sets of memories and trouble telling which one is true. Third, every time you think that evil has been defeated, it seems to find another loophole and continue the battle. But you will be rooting for the princess and her prince, and glad to see the princess developing into someone who will become a fine queen (if she gets the chance).
With this second in the Twisted Tale series, Liz Braswell has once again taken a tale that everyone believes they know and turned it on its head. Fans of fractured fairy tales and books where we can watch the protagonist develop into a true hero will enjoy
Once Upon a Dream
.
I read an e-book provided by the publisher through NetGalley.