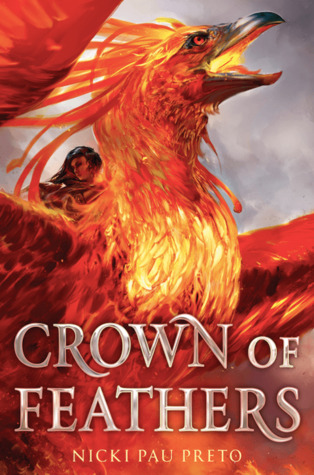 Looking for some epic fantasy? How about an empire with a history of devastating war between factions supporting royal sisters? In the aftermath of the war the animages who fought on the losing side have been driven into hiding in outlying areas. The valiant Phoenix Riders, known as phoenixaeres, have been destroyed. And the Empire keeps tight control over the borders, eager to prevent any resurgence of their fallen foes.
Even if you are not so much into world building and all the history and backstory that go into it, perhaps you will be lured in by the characters and all their quirks. Here's a quick sampling...There are Veronyka and her sister Val, orphaned daughters of Riders, and now living on the run - but keeping the dream alive that the Riders will rise again. Sev, an unwilling soldier of the Empire, is also an animage in hiding. Tristan is the son of a Phoenix Rider, and his father also has the dream of bringing the Riders back.
There are politics, jealousies (historical and current), possible love interests, magic, and the beautiful and deadly phoenixes. What more could you really want?