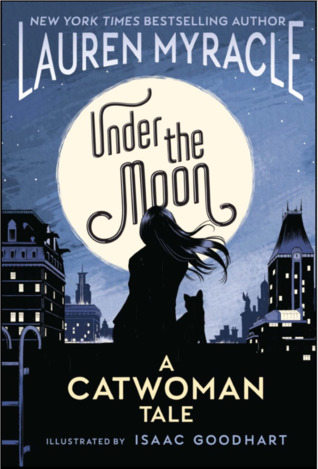 She's appeared in numerous Batman comics. Her own monthly feature title began in 2018. She's been played by Michelle Pfeiffer, Anne Hathaway, and Halle Berry in various film incarnations. And in many of those instances readers and viewers caught snippets of backstory. Well ... Lauren Myracle has written a story that covers the very young years of Selina Kyle's life up to the start of her time on the streets as a teenage runaway.
Be warned, this is not for the faint of heart. The abusive conditions of Kyle's home, her rebellious spirit, and the various losses she suffers will all cause sympathy pains. But they also show her resilience and explain her disdain for rules and the status quo. Among the other scenes, we see some of her history with Bruce Wayne and the beginnings of their complicated relationship.
Selina is smart, determined, believes in looking out for those she cares for, and comes much too early to the knowledge that we can't always protect those we love. As she adjusts to life on the streets, she is also making the choices that will define who she becomes. This is not an easy story and there are a lot of gray areas - which are reflected in the color scheme of the artwork.
Recommended for YA readers who enjoy DC comics, superheroes and villains, urban survival stories, and young women who can kick butt when needed.
I read an ARC provided by the publisher for review purposes. I was also lucky enough to meet the author at ALA Midwinter.