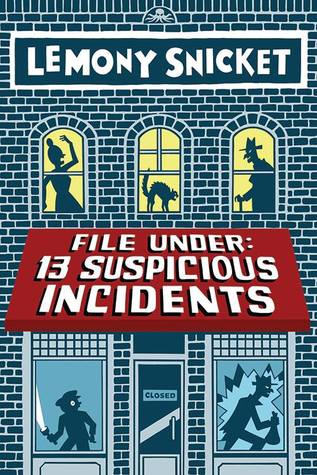 This collection of short mysteries all take place in Stain'd-by-the-Sea, where Lemony Snicket is working as an apprentice in a secret organization. Although he is trying to solve a very big mystery, he becomes known for helping to solve smaller problems and is asked by many residents to do just that. Many of these lesser mysteries involve stolen property such as silver spoons, newts, dogs, nails, and even boards. There are also reports of demons and ghosts and a runaway child. Each mystery's solution is listed in the back of the book. The reader may look up Snicket's solution and see if it is the answer to the mystery that they expected.
Snicket's command of vocabulary and his dry wit continue to amuse readers in this latest book, but the small mysteries are not as satisfying as a full-length adventure would be. It would make a nice brain-teaser to read aloud a different mystery to a class (or group of friends) each day and see if anyone could solve it. There is a video of the author talking about the book.
I read an e-book provided by the publisher through NetGalley. It was published on April 1, 2014.